Réal Laplaine writes fiction books that have a moral, warm and human tone. On the 27th of August Réal Laplaine releases a new edition of See Me Not. See Me Not is a literary fiction, a thriller and an ambassador for the hundreds of thousands of children and women around the world who are trapped in the web of human trafficking, and who have been sold into sexual slavery. Human Trafficking is one of the largest global industries today – making billions of dollars by selling human beings. See Me Not has already inspired many people – maybe it can inspire you too!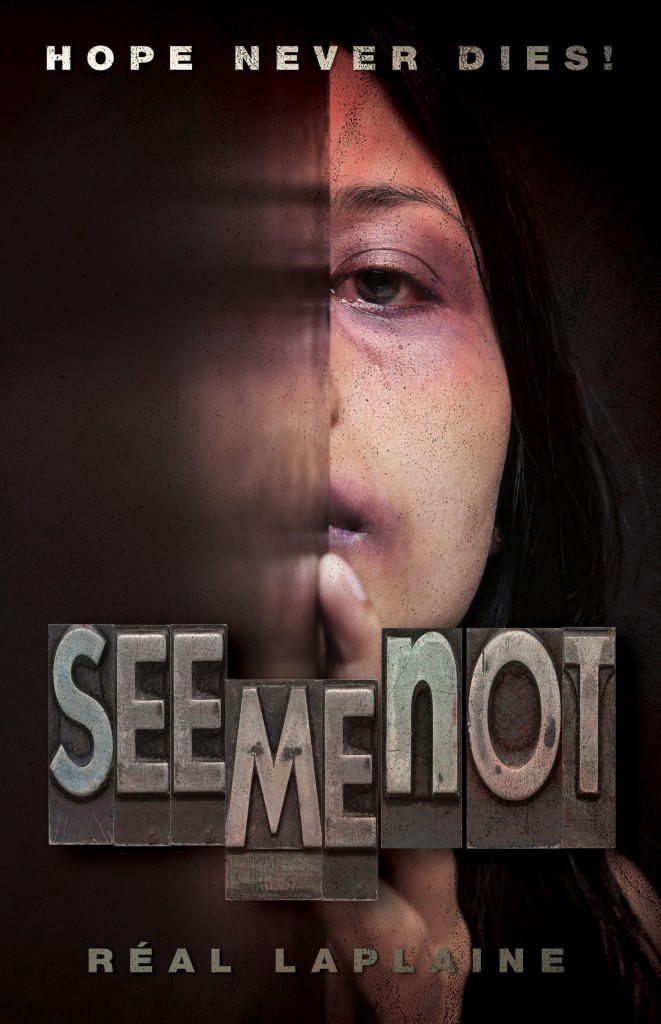 Below you can read an abstract of an interview with Réal Laplaine conducted by Malin Roux-Johansson in 2012 when the book was initially released.
How did the idea come about for the book?
– The original idea came to me when I lived in Los Angeles. I had a friend who worked as a volunteer in an organization in Calcutta, and she sent me pictures of a six year old girl living on the streets and who was also taking care of her one-year-old brother. It really touched me because these abandoned street-children often became drug addicts, prostitutes or criminals. I did research and was shocked to find how much prostitution existed in India and elsewhere in the world – and this eventually lead me to research the subject of human trafficking. As a result, I wanted to help by writing a book. I have great empathy for children, having myself experienced some difficult times in my childhood.
Is it entirely fiction?
– Not entirely. There is a lot of research built into the plot – the rest fictional. The scenario depicted in the book is however, very real and far from any stretch of the imagination. For instance, I helped that organization in India so that six-year girl was given clothes, food and some education to help rescue her from a bad fate, such as child prostitution – but there are so many more in that same situation. In writing the story, I tried to envision what could be done to help a twelve-year-old trapped in the sex-slave industry, and what could one American along with one Indian policeman actually do to change this girl's circumstances. In this story, the twelve-year-old girl, Hann'sha, sees an opportunity to get out of the situation and she also decides to save the other children who are being trafficked; it's an exciting part of the book and it shows something about human character.
You will find the full interview here.