Sex trafficking in hotels is a well-known problem in most countries. Hotels can address this human rights issue by being part of a solution.
Combating human trafficking is not just a question of Corporate Social Responsibility (CSR). When sex trafficking is taking place in the premises in the hotels, it could in several countries be a crime.
Tools Needed to Combat the Crime
RealStars provide hotels with effective tools to fight sex trafficking. We are cooperating with hotel chains as well as independent hotels in order to:
Establish an anti-trafficking policy for the business
Educate the staff in how to detect prostitution
Come up with checklists and routines informing the staff how to act; for example, when to call the police
Make visible the hotel's support for Fair Sex on the premises
Turning Hotels into Advocates
External communication plays an extremely important role in combating sex trafficking in hotels. This is due to the fact that the contact between guest and hotel is no longer as tied to the hotel reception as it once was.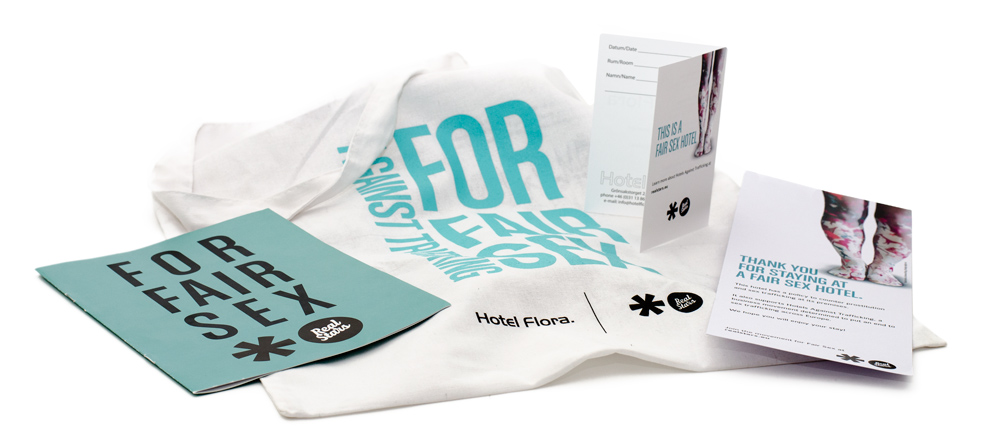 The message "This is a Fair Sex Hotel" manifests that the hotel does not turn a blind eye to prostitution. Communication also helps the hotel to position itself on the market and tell the world about its CSR commitment.
Hotels Against Trafficking
Both independent hotels, as well as bigger hotel chains, cooperate with RealStars in order to fight human trafficking and prostitution:
We hope that the entire industry will join Hotels Against Trafficking: our cooperation against human trafficking in the hotel business.
RealStars is very proud of the positive response our initiative has received so far. But above all, we are very happy that more actors are stepping up and choosing to take on greater social responsibility.
Would you like to join us? Please contact:
Malin Roux
Project manager, CSR-advisor
E-mail: malin@realstars.eu
Call: +46 70 747 41 87