Do you think it's completely unacceptable that sex trafficking still exist? Do you want to participate and contribute to making a world free from trafficking? Then, this is your opportunity!
We welcome all forms of assistance and are looking for someone who wants to contribute with voluntary work in Sweden. Being a volunteer with RealStars means that you give a little of your time and engagement. You contribute to the extent that YOU can.
Trafficking or human trafficking, which is called the slavery of our time, is occurring all over the world. Its extent has also increased during the last decades. Trafficking exists both between and within countries. All countries are affected and influenced in different ways, which is why we are working with the positive message of Fair Sex – sex should be on the same terms and with respect, without violence or force. For us to be able to create a change, we have to work actively to spread information and knowledge, as well as dispel myths regarding sex trafficking. We need you to succeed in this!
You can find our voluntary missions on volunteer section. Write to ottilia@realstars.eu for more information or to express your interest in being part of the RealStars team!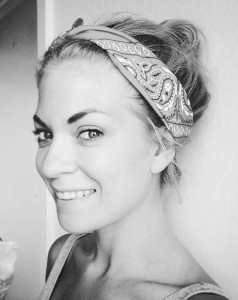 "It may be a cliché but it is also true: no one can do everything, but everyone can do something. Sex trafficking, in both Sweden and internationally, is sad and ancient and when RealStars was looking for someone who could help with social media, I took the chance to pull my weight toward a better world. The best thing about being a volunteer is that you can tap yourself on the shoulder. It feels good to do good – at the same time as volunteering should be a given for everyone."
– Malin, previously a volunteer with us at RealStars.
As a volunteer with RealStars, you are contributing in the way that suits you best!
As you are engaging as much as your time allows you too, and in the way that suits your personality – being a volunteer with RealStars is easy. It also gives you an opportunity to meet with like minded people. At our volunteer meetings which will be taking place a few times a year, you will have the opportunity to meet other volunteers to create new contacts, and maybe even meet new friends. You also have the possibility to influence RealStars coming activities and forum where we can be seen. We always welcome new ideas and suggestions, and want everyone to feel that their voice is meaningful.
Find your way to contribute
RealStars are working on a broad front to be seen on as many platforms as possible – to spread the message of Fair Sex. The areas where you can choose to engage within are presented below. Choose one area, two, or all of them – it is completely up to you. If the areas presented don't fit you, but you have your own suggestion on how the work against trafficking can be passed on, please let us know!
Social Media
Do you enjoy writing and hang around social media a lot? RealStars work a lot with social media and could always need help from good writers who wants to help us shed some light on the issues of sex trafficking. Please help us by spreading our campaigns in social media, comment on articles and in forums, as well as telling your friends about us.
Do you use Twitter and want to try how it is to Tweet on the behalf of an organisation? It means that one interacts in issues such as prostitution, trafficking and abuse. We highlight our own as well as others positive initiatives, and make the values of Fair Sex stronger. If you choose to Tweet for RealStars you will be a part of a Twitter group where you, together with others, will keep the Twitter account updated and make sure that the message, events and activities of RealStars reach out.
Travel for Fair Sex – use social media and make a difference in the fight against trafficking!
Holiday time – a lot of Swedish people book a trip and go abroad. Therefore, RealStars are starting Travel for Fair Sex, a campaign with the aim of engaging both travelers and businesses in trafficking, prostitution, and child trafficking issues at our most common destinations. We now need your help to spread the message further!
Travel for Fair Sex is an initiative with the aim of shedding light on prostitution and trafficking at our most common destinations. Europe is the continent with the highest number of sex slaves per capita in the world. This is why Europe is now our focus. By spreading knowledge about how different countries position themselves regarding sex purchasing and human trafficking, more people can take a stand for a Europe free from trafficking.
As a Travel for Fair Sex ambassador, we need your help with spreading the campaign and its message in different networks and channels. First and foremost by:
–       Identifying and gaining commitment to RealStars from partners, focusing on businesses within travel/tourism.
–       Actively spreading the message of Travel for Fair Sex in social media.
Outgoing activities
With the aim of creating discussion and shedding light on sex trafficking, RealStars continuously arrange events with performances, exhibitions and panel debates. The volunteer mission suits you who enjoy planning, controlling and arranging our events.
Volunteer in the city
During different campaigns and before events, we are active in the city to inform and inspire more people to take a stand against trafficking. If you are outgoing and think that more people should know what the real world looks like, you might be one of the people that want to join us in the city. RealStars also need help with passing out flyers and putting up posters at schools, cafés and other public places.
Does this sound like something for you? Get in touch with us, and we will tell you more about what we are planning.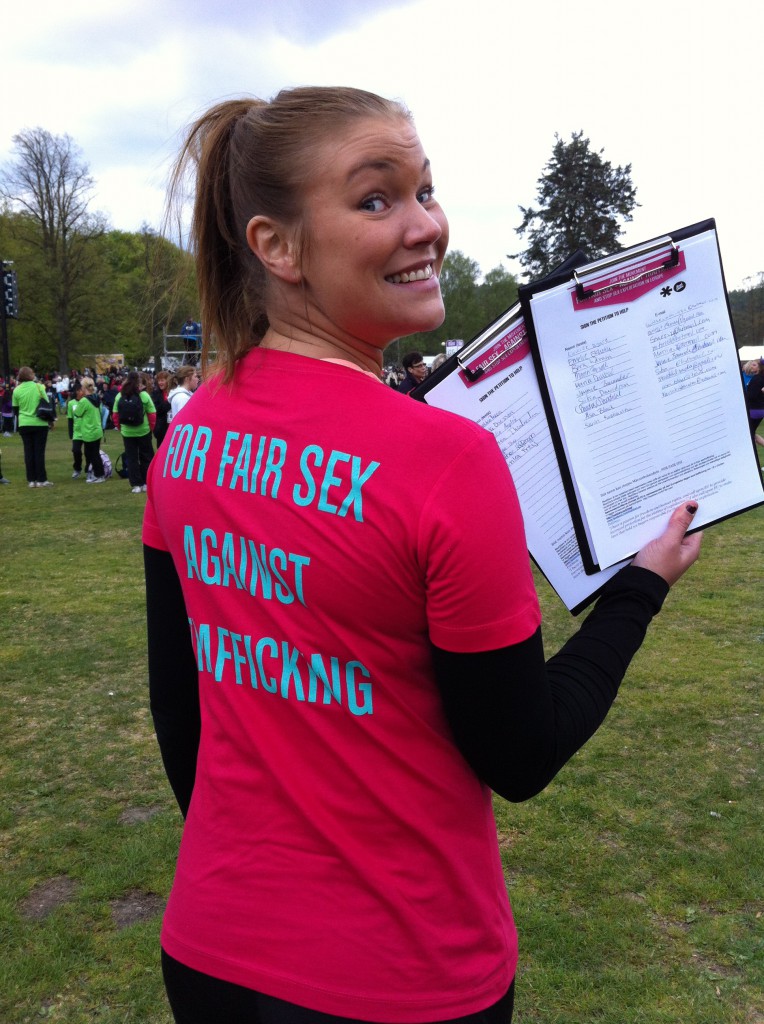 Engage your business in CSR
Are you especially interested in CSR issues and want businesses to take more responsibility for sex trafficking? Then help RealStars and Caroline af Ugglas to engage businesses.
Through Business Against Trafficking, businesses are engaged in the work against trafficking and take their social responsibility, CSR. We also increase the business' knowledge about human trafficking and prostitution. We can only eliminate trafficking by decreasing the number of sex purchases and the demand for prostitutes. That makes the voice of the businesses important, which is why we now need help with engaging more of them.
The artist Caroline af Ugglas has contributed with a painting that the companies are offer to buy. All revenues go directly towards the work for a Europe free from human trafficking and sex slavery.
Now we need your help with engaging more businesses, and this is how you can help:
–       Contact possible partners and businesses that could support RealStars work.
–       Spread the message in different channels.
–        By conducting interviews with businesses about CSR work and trafficking.
What RealStars expect from you as a volunteer:
–       That you share RealStars values
–       That you are a good representative for RealStars when participating in different activities.
–       That you before you start your mission get well acquainted with information about the organisation on the website, especially the Fair Sex campaign which is our main campaign.
–       That you feel a responsibility for your task.
What voluntary work means for:
–       RealStars: It helps us mobilize, form opinion and spread knowledge-
–       The volunteer: You receive knowledge, experience, and contribute to change.
–       The world: Toward a better world free from sex trafficking and where Fair Sex is possible.