Did you know that you can work as a volunteer at our organisation RealStars and support our work against trafficking and for Fair Sex? As a volunteer you can work with something that helps you evolve and that fits you best! Great, isn't it?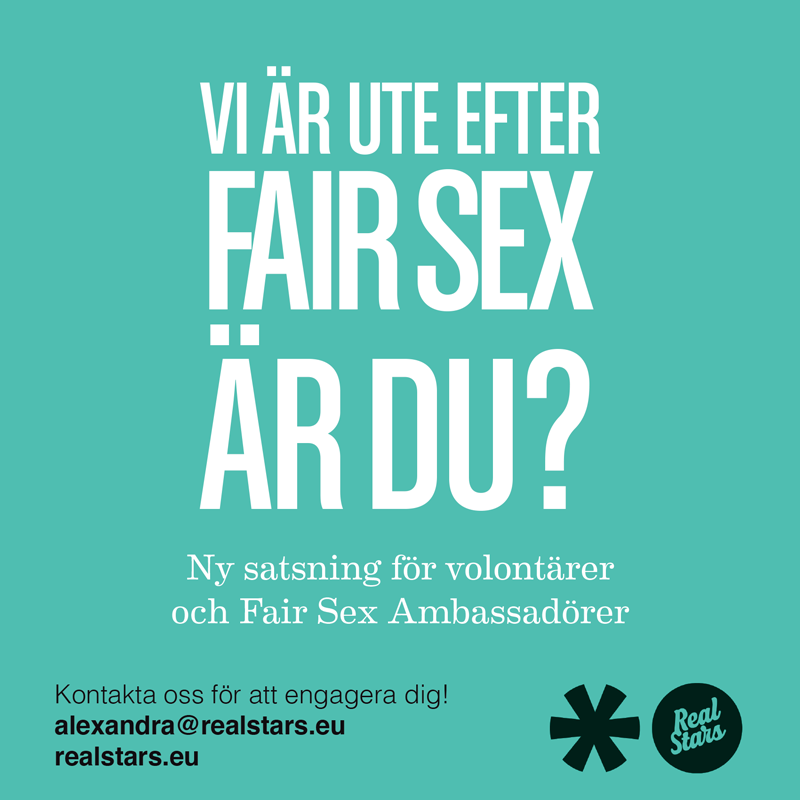 Right now there's a massive investment in RealStars fantastic volunteers and Project leader Alexandra Davidsson has assumed that position.
– It really feels like a lot of fun as well as important to work with such important questions as Fair Sex – Against Trafficking. After 12 years of experience in the non-profit sector it feels like I have finally found the right place for me, where I get to coordinate and work with my affairs of the heart.
Are you passionate about human rights, or do you know someone who wants to take part and make a difference? Send in an application to alexandra@realstars.eu and see how you can contribute to our important work. This spring a recruitment amongst volunteers will take place where RealStars train certified Fair Sex – Ambassadors. If you want to know more you can also call Alexandra at 073 081 36 30.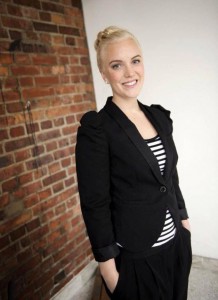 Project leader Alexandra Davidsson