Today is the last of four days we have spent at Alströmergymnasiet (Alströmer high school) in Alingsås. Our days have been filled with discussions, creative work and interaction with very interested and engaged students.
We have met 250 students in total and discussed subjects such as human trafficking in Europe, organised crime in the global context and whether or not it is ok to put out pictures of friends making out on social media. We have also worked creatively with drawings and posters; activities that were very much appreciated among the students.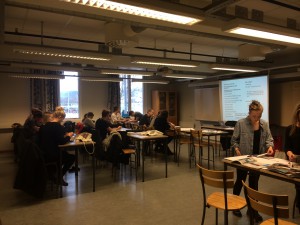 "It's fun when you talk about something first and then directly act on it".
At Realstars, we focus on action and what we all can do to fight trafficking. We also work for better coordination of human rights efforts in Europe. This is something young people are very interested in. The creative work we offer is also something that many young people wish to do more of. Time is often short unfortunately but some of the students gladly chose to stay behind after class to finish their work.
Today more young people than ever travel and many of them give examples of what they have seen during their trips in for example Thailand. It is obvious that many have come across human trafficking themselves both in Sweden and abroad.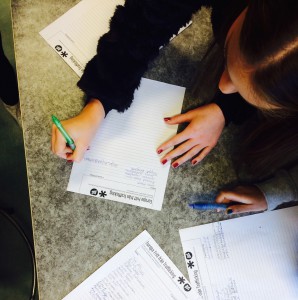 It also becomes evident that these issues need to be discussed more and that students must be given time and opportunity to reflect upon these matters. This is the very basis of preventative work and Realstars are excited to be a part of this process. Many thanks to Jenny Hochleitner, Cecilia Weissenberg and all the other students at Alströmergymnaiset for these inspriring four days.
To stay informed about the student's work, visit Creativity For Fair sex.