This year is coming to an end and so does RealStars' three-year Swedish National Inheritance Fund Project Fair Sex: The network and creative expression. As Process Managers we want to tell you about our work the past year, and thank the teachers, school and, above all, the thousands of students we have had the opportunity to meet and engage with during 2015. Thank you for your involvement and participation!
Through the support of the Swedish National Inheritance Fund RealStars has been able to work with this project for three whole year, which has led to the development of many new methods and partnerships that we will take with us into future projects.
This past year we worked as Process Managers in and around Gothenburg and Stockholm, focused on engaging and involving young people we meet in creative activities. For example through collages, photography, film, text and other art forms that the students came up with.
We were present as Process Managers to guide, engage and involve the students in their activities, both on site but also through larger projects over a longer period of time. The artwork has since been displayed at the schools themselves, libraries, coffee shops and other places where RealStars has been present, such as the Book Fair in Gothenburg.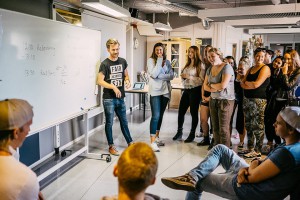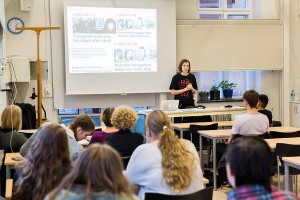 During the past year we have met with more than 5,000 young people and discussed trafficking, Fair Sex and human rights. There is a strong commitment of the majority of the people that we meet and we feel that young people have a great need to discuss these issues.
We hope that RealStars' new school project can involve and engage even more young people, teachers and other stakeholders in the future at a deeper level in the work for a world free of trafficking and for Fair Sex – sex on equal terms.
Warm greetings from the Process Managers Anna and Anton.