On the EU anti-trafficking day, October 18th, RealStars arranged an event at the Röhsska museum. Guests from the business world, administrative authority and culture participated. It gave some insight on the work of the police, the justice system and the county administrative board, followed by an interesting discussion of how companies can do good and take social responsibility when it comes to the trafficking issue.
The night was filled with voices supporting fair sex; with music, The Naima Train, design by Johanna Brag, art by Kasra Alikhani and The New Beauty Council. The conversations gave a positive injection, much thanks to the Swedish model (The Sex Trade Law) being presented as a Swedish innovation (just like with the wrench).
The Swedish way of working strikes at the profitability of trafficking in counteracting the demand. The focus is therefore where it gives most result.
We were very happy to be able to show pictures of all the signatures collected during the campaign – Make Fair Sex Real. All signatures were sent to the 27 Attorney-Generals of EU (over 1200 signatures/stars for freedom and fair sex.). The important players in EU have got the message that fair sex should be for everyone!!!!
Thanks to everyone who made the night interesting and an inspiration to change and strengthen RealStars!
Videos from the event will come soon!
/Malin
The image below: Artistic voices for Fair Sex. Kasra Alikhani in conversation with Amanda Frövenholt, artistic project-leader, RealStars.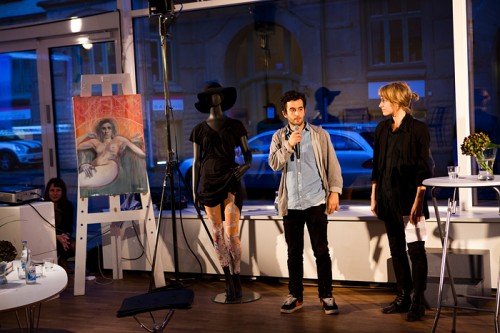 The image below: Johan Kjörk supervises a chat talk about CSR-work against trafficking: Fredrik Ganslandt, advertising agency Hey it´s Enrico Pallazzo, Talieh Ashjari, business manager of social sustainability, County Administrative Board, Lena Renman, PR & marketing director at Lindex Sverige and Malin Roux, founder of RealStars.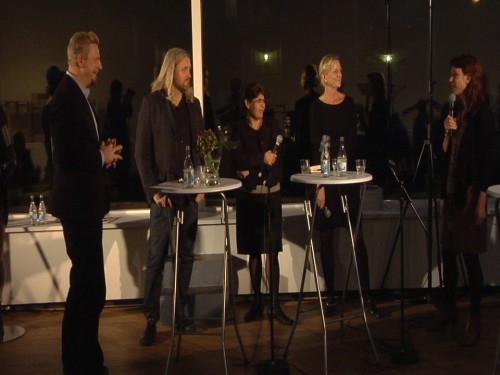 The letters from the fair sex campaign to EU!