Under the watchword "we are breaking up with trafficking and unfair sex in Europe", RealStars participated in the Pride parade 2015 last Saturday. In total, we were 16 people that distributed information about RealStars' work to curious Stockholm natives along the parade route during the day.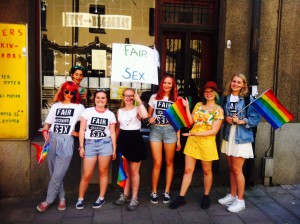 To RealStars, it is important to participate in the Pride parade, a platform where one can take a stand for an open and equal society where everyone, regardless of gender or sexual orientation, has the right to openly love whoever they want to. It is also important to us, at happy and festive events such as Pride, to highlight the bitter reality for those 27 million people that are being subjected to human trafficking every year, where 70% of the victims are exploited sexually. To us, it is obvious that sex should not be available to be bought and that a sex purchase is a continuous abuse and part of men's violence against women, HBTQ- and trans gender persons.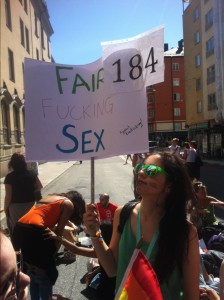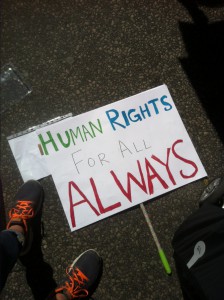 A big thank you to all of you who participated in the parade, you are stars!