On March 5-6 Realstars participated in the "Meg-days" at Svenska Mässan (the Swedish fair). This was an excellent opportunity for us to make visible our organisation and network with other participants.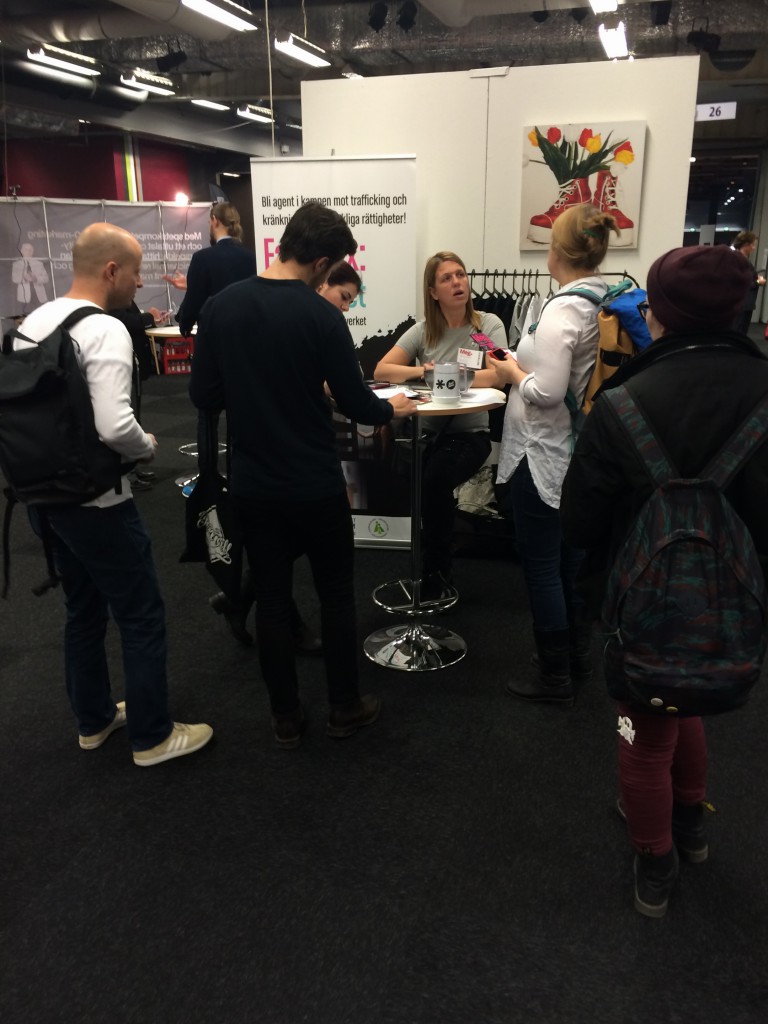 "Meg is a forum for political debate in regards to media and media development. It is a meeting place for decision-makers and well-established media agents as well as new-comers who work with everything from content, production, distribution and technology. In short, all of the media industry is here".
And so was Realstars! During these eventful days we met people like Martin Schibbye, Lars Leijonborg and Antje Jackelén just to name a few. Naturally we asked them some questions and you can find their answers here in the blog. This was an opportunity for us to raise the question of trafficking in the Swedish media and make people aware of the RealStars message of Fair Sex. We also received many compliments for our Fair Fucking Sex t-shirts. These are of course available for purchase through our webshop!