Yesterday, Shenet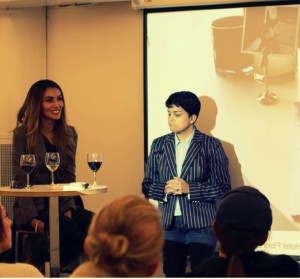 in cooperation with BPW – Business Professional Women – arranged an event at Kungsträdgården where the founder of RealStars Malin Roux, the human rights solicitor Parul Sharma from The Academy for Human Rights in Business, and a part of the corporate network CSR Sweden were a few of the participators. The theme was how the companies have worked with CSR and Malin Roux told us about RealStars' work against sex trafficking.
Another participant was Vanessa Lopez who recently launched her first book, "I've changed my mind." It was an interesting debate about how to take a stand against the demand of sexual services.
Many thanks to all participants for their interesting and IMPORTANT discussion! As Paul Sharma so wisely said "there must be an end to the cowardism!" Friends, take a stand – be brave. This is all about yours and your fellow human beings' human rights. We wish you all a wonderful weekend!