On the EU anti trafficking day on October 18th, RealStars launched a cooperation with around ten pubs in Stockholm. In total, RealStars distributed about 6000 specially designed beer coasters with facts about trafficking, prostitution, and sex purchases to the pubs that had chosen to take part.
During the campaign, the pubs acknowledged RealStars work and by collecting money many offered their customers the opportunity to contribute to the work against trafficking.
RealStars talked to Fredric at the Churchill Arms who talked about the campaign: "To us at the Churchill Arms, we never hesitated to take part in order to acknowledge the EU anti trafficking day. In order to do that, we created a Facebook post that reached about 1600 customers (a completely new target group for us – a big thank you!) and received very positive feedback from the clients that came to visit us".
Fredric also talked about that many thought the campaign was good and that it provoked attention – and the staff got the opportunity to share more information about the work RealStars do and how one can support the work against trafficking by, for example, "swisha" a contribution to RealStars.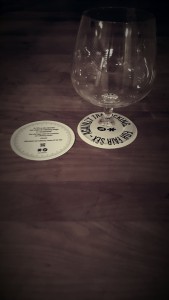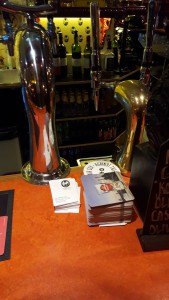 Interview with Philip Lantz, visitor at Bara Enkelt (one of the participating pubs)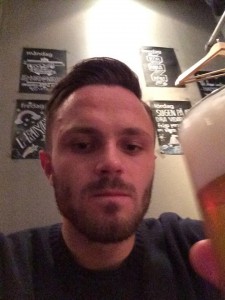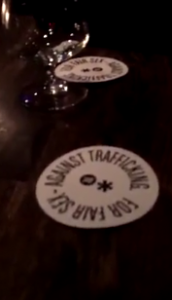 What did you think of the campaign?
– It was a good campaign, when one realized what it was about! The message could have been more radical but it did remind one of trafficking, and it kind of became a statement from the bar that "We are good and gladly campaign against what we think is crap".
Did the campaign create a discussion on trafficking, prostitution and sex purchases?
– I was standing at the bar with my cousin and we started talking about trafficking and talked about how sick it is that trafficking is occurring and that it is so big in the EU. The campaign therefore filled an educational purpose and I think it increases people's awareness and possibly changes our image of how the situation is in Sweden and the EU.
Did you know of RealStars – and the work against trafficking before?
– No, I didn't. But I think that the campaign was a good way to spark my curiosity and create discussion about a topic that one rarely talk about.