As usual, Westpride was held at Bältesspännareplatsen in Gothenburg on June 12th-15th. RealStars attended at the park and spoke about sex trafficking, the Swedish Sex Purchase Act and Fair Sex.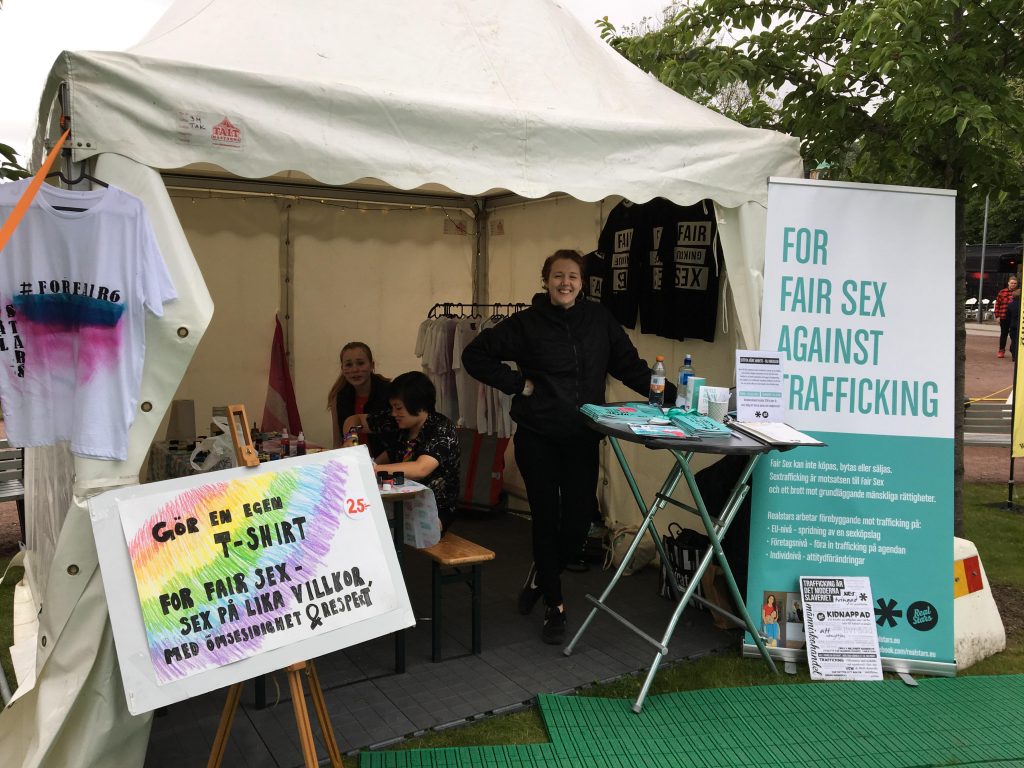 For me, Clara, it was the first year with Realstars at pride, and it was a lovely experience. We had a tent where we printed motifs on T-shirts and fabric bags. Johan, Susanna and Edward, three of our volunteers, helped. The tent was full of visitors almost every day and there were many good and interesting conversations about RealStar's core issues. We estimate that by the end of the week, we'd had approximately 200-250 visitors to the tent.
A moment that touched me especially, was when two young people sat at the tent late on the Friday evening and told us that they experience that sexual violations aren't being taken seriously at their High School, and that the leaders don't take responsibility in these issues. The work with Fair Sex in school is far from finished, and it really isn't just adolescents that need these talks.
Apart from conversations about Fair Sex, we also collected signatures to spread information on the Swedish Sex Purchase Act, talked about why we engage the business sector to work against sex trafficking, and invited visitors to support us by becoming a member.
All in all, it was a very successful Pride, and we look forward to next year!