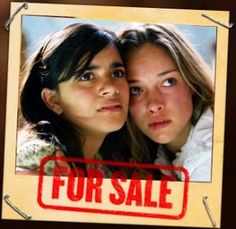 1,400 children were victims of a paedophile ring that operated in the north of England for sixteen years. New information that the English authorities and the Police had knowledge of the paedophile ring and did not intervene has shocked many people.

The paedophile ring operated for sixteen years in and around Rotherham in northern England. It is estimated that approximately 1,400 children, many as young as eleven years of age, were subjected to abuse. However, this is not new information. The perpetrators were convicted of the crimes in 2010. The case has received renewed attention partly because of its scale and partly because of new information that the Police and the authorities had knowledge of what was occurring and did not intervene. According to a report that was presented on 26 August, the reason that the police and the authorities did not intervene was in part concern at being seen as racist, as the convicted men were from South Asia, primarily Pakistan, and also because of the existence of a 'macho culture'.
The convicted men used brutal violence and subjected the children to regular abuse over long periods of time. A report on swedish radio described how the children were doused in petrol and threatened with being burnt if they did not do what the men said. English newspapers described how the men used the Internet to make contact with the English girls.
A thirteen-year old girl describes how she started meeting the men who introduced her to alcohol and drugs. Shortly afterwards, the men, aged between 24 and 59, subjected her to extreme abuse over a period of two years. The girl's parents contacted the local authorities but were ignored and were then forced to move away.
The article in swedish radio:
https://sverigesradio.se/sida/artikel.aspx?programid=83&artikel=5948116
For more information:
https://blog.godreports.com/2014/08/1400-children-raped-and-trafficked-in-british-town-by-men-of-pakistani-muslim-heritage/
https://www.rotherham.gov.uk/downloads/file/1407/independent_inquiry_cse_in_rotherham
Bianca Hällås