Companies' responsibility in the matter of prostitution and trafficking is upcoming, contrarily to the title of this important seminar "None of your business?"
At the Clarion Hotel in Stockholm companies and other parties gathered in late March in the interest of learning more about ethical guidelines against the sex trade and sexual exploitation. Swedish Women's Lobby (Sveriges Kvinnolobby) was behind the event. To start we listened to Kajsa Wahlberg, Sweden's National Rapporteur, who put prostitution and trafficking into a global perspective.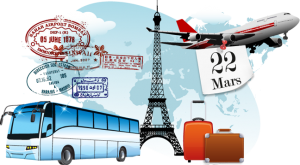 Charlotte Holgersson, PhD and Associate Professor of Gender, Organization and Management at the Royal Institute of Technology (KTH), presented an interesting study of the company's awareness and views on the issue of buying sex and strip clubs in business settings. According to the study, these phenomena have an impact on women and men, where unawareness and lack of clarity can backfire in many ways. Not least through extortion, badwill and bad working environment for corporate employees. For the companies that have respect for human rights, it can become problematic if the issue does not become part of CSR. This theory is confirmed by Anna Lindstedt, CEO, Ethos International, who also gave the guidance the chance to develop their knowledge on ethical guidelines.
For more information, take part in Rättriktning (https://www.rattriktning.se/), a project run by the Swedish Women's Lobby. Many government agencies have policies in place.
Real Stars will also shortly be launching our efforts to involve business against trafficking and where policies about buying sex is a part of social responsibility.
"We have had a ban on the purchase of sexual services on our businesstrips in our Code of Conduct for several years and are clear about the consequences if these rules are broken. It has only received positive reactions in the organization," Anette Segercrantz, Nordic HR Director, Storebrand / SPP.
Malin for Realstars