Sex arouses emotions, sex awakens thoughts and imaginations we don't rashly share in conversation with others. We think before we discuss sexuality. We reflect on when it fits and how it is said.
There is a still a great need to "talk about it" and sex gets our attention. Personal stories of unfair sex are spread on Twitter and other social medias. We read about when the press, through their coverage of "sex violations" on different levels, show victims and perpetrators. There is an interest but we have a hard time to keep up and describe it.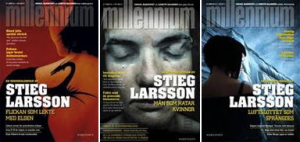 In detective stories in books and on TV we are told stories about sexual assault, violence and human trafficking. Many of us have read the Millennium trilogy, where assaults and crime happens even behind the most elegant facades. Sexual assault is close, perhaps even among the people we know, at home or abroad. It is hard to talk about, it is often taboo.
Is it easier to talk about what happens in books and film compared to real life? Yes, probably. Reality frightens us more and we need distance. We don't want it near us, not happening for real but a fictional description is apparently OK.
Those of us who have decided that we want to do something about it. How do we approach the subject? Queen Silvia, who inspires me with her commitment to children's rights in World Childhood Foundation, stresses that all children have a right to their childhood. She speaks of evil forces and uses trafficking as an example. Netclean is another fantastic initiative – it focuses on a solution for stopping net pornography – and speaks less of the problem.
Us at RealStars use the lodestar Fair sex and want to appeal to something positive which unites us all in our aim towards happiness.
We can't always fathom something cruel and inhuman, we want to see the positive. At the same time I think it is important that people open their eyes, dares to speak, sees signals and speaks of the things which are unfair sex in society and also attitudes and jargon which leads to sex violations or harassment. It is important that someone listens to the testimony which exists out there, so there can be a trial.
I have listened to stories from vulnerable girls in connection with an evaluation for World Childhood Foundation. It made me think and want to work for Fair Sex.
Can we see through it, dare to see it and question a culture and attitudes? It is a challenge to get everyone to "talk about it" to take steps toward real change!
/Malin for RealStars