Ethics and fashion seems to be constantly topical and a part of CSR. No to Child labor, yes to good work conditions, clothes without dangerous chemicals and wages you can live off – Sustainable fashion is hopefully something everyone wants! Now and then the media shows us how it really looks. The companies reply is "working on improvements".
My own experience of CSR – started with helping some of Sweden's "fashion wonder" companies with a code of conduct and finding ways to follow up work conditions all over the world but mostly in Asia.

Today I have broadened my interests. Fashion communicates, mirrors history, ourselves, what we think and who we want to look like. An outfit can tell a story. Fashion has the power to affect.

The result is RealStars, whose main point is making it possible for many people to get involved in a simple way, through Fashion for Fair Sex. for example. Leggings is our first product with a Message and the consumer contributes to the work against trafficking by sending campaign cards which will reach decision-makers in EU. There are many of you who want them and a launch with the right partner is something we are waiting for.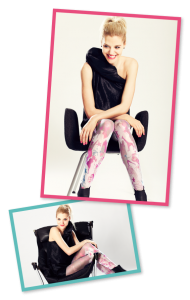 Tom Shoes is in the same category. For every pair of shoes sold by Toms, another pair is sent to children in poor countries. There are plenty of models like espadrilles and design is constantly developing.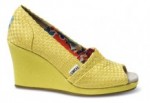 The company organizes "Shoe drop", most recently in South Africa where Tom Shoes donated 50.000 pairs of shoes. Tom Shoes is so simple and the message clear, One-for-one.
Design for charity is an increasing trend in Sustainable Fashion. Save the Children Sweden has invited Scandinavian designers to create. See the collection.
To be socially responsible it's natural to care about societal issues like poverty and injustice. This could therefore be a good choice to focus interests towards a better world. Many non-government organizations have problems with recruiting members. Consumers can contribute simply by choosing products that stand for something good! And fashion that cares.
Don't miss the next post about Fashion that cares – ECO and REDESIGN
/Malin for RealStars, founder of ReaStars


We want a Europe free from trafficking – join the campaign FOR FAIR SEX !