On february 5th RealStars visited the Jensen North high school, where we got to meet two groups of students that made a stand – in a creative way – against trafficking. During the visit the student were asked "Are there examples of unfair sex?". On the first visit one student responded that strip clubs is an example of unfair sex. "Why?". Take a look at this article, "Strip clubs: where prostitution and trafficking happen", it says that many sex buyers meet underage girls that prostitutes at strip clubs.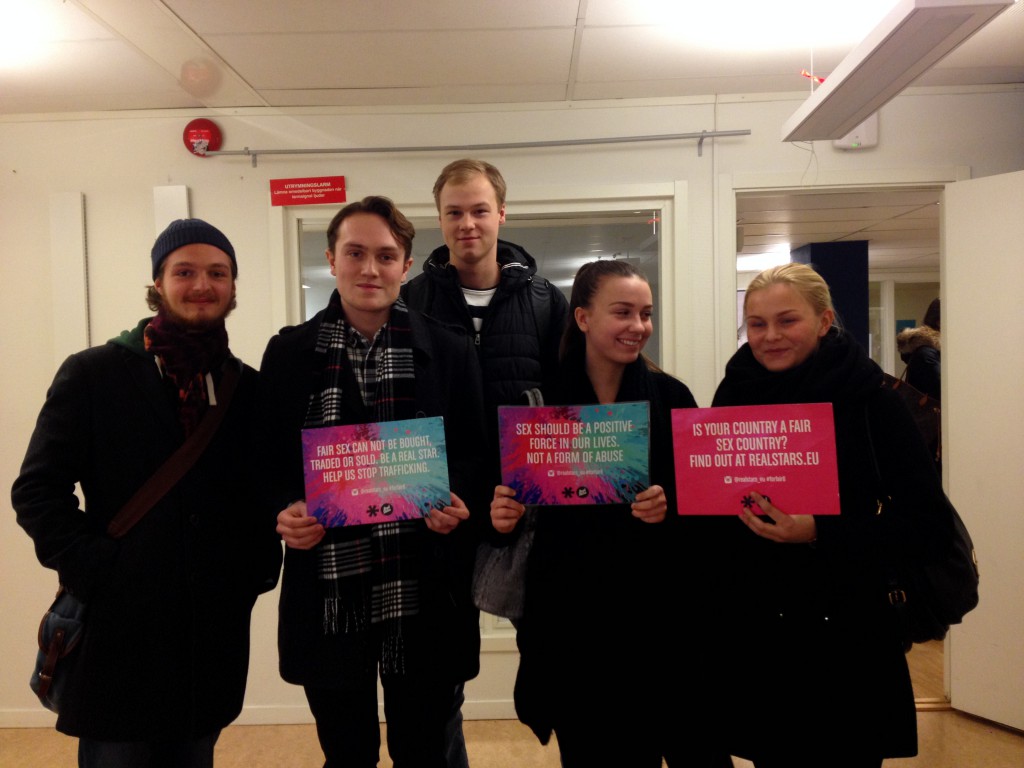 On the second visit there were also two students who focused specifically on trafficking issues in their high school work. One of them focuses on how we can change people's attitudes towards purchases of sex, exactly what RealStars want to do! How amazing! Other students also write about human rights, for example is one student writing about how rape is treated in court by police and judges and how it can be improved. That issue is really relevant.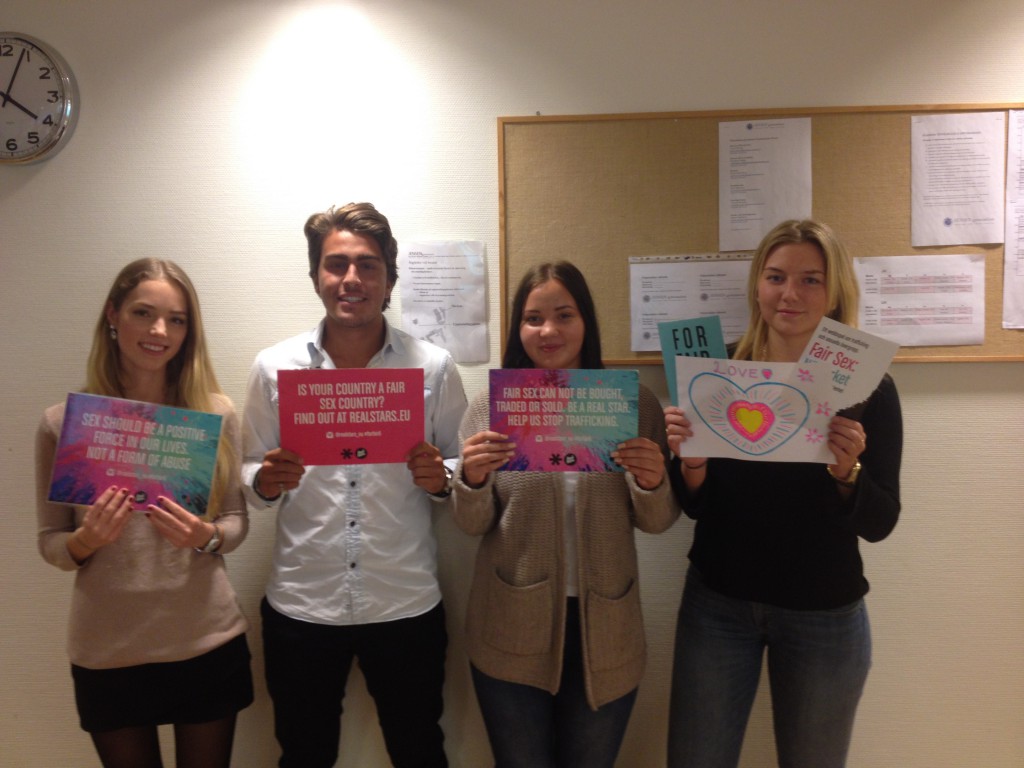 After the lecture the students and the teacher took the initiative to create their interpretations of fair sex and unfair sex. They can be found here!
RealStars is always very excited about the commitment, intuitiveness, intelligence and inspiration of the students we visit. Keep it up!