Now RealStars is launching an Instagram contest with the theme Fair Sex that will last all autumn! Fair sex is sex on equal terms with mututal respect – Fair Sex cannot be exchanged, bought or sold. RealStars loves creative expressions and we believe in the old cliché that a picture tells more than a thousand words. Therefore we give you the chance to win our fantastic T-shirts and fabric bags by taking a stand for, or interprete what, Fair Sex means to you.
We draw several winners every month so share your contribution as soon as you are done!
To enter the competition you'll need to follow three simple steps:
Follow RealStars_eu on Instagram and "Real Stars – Fashion for Fair Sex" on Facebook.
Think and act! How can you convey Fair Sex – everyone's right to sex on equal terms, through a photo? Remember that a picture can tell more than a thousand words. Draw, paint and write down a message, shoot, film – your creativity has no limits!
Share your contribution through your Instagram account with the hashtag #forfair6 – Remember that you must have an open account or let us follow you in order for us to see the photo and for you to be in the contest.
Be inspired by the work of RealStars by checking out our website, follow our work through social media, #forfair6 – everyone's right to sex on equal terms, and visit www.resochjobba.se, sign our campaigns: www.realstars.eu/kampanjer och spela webbspelet https://www.realstars.eu/fairsex-natverket.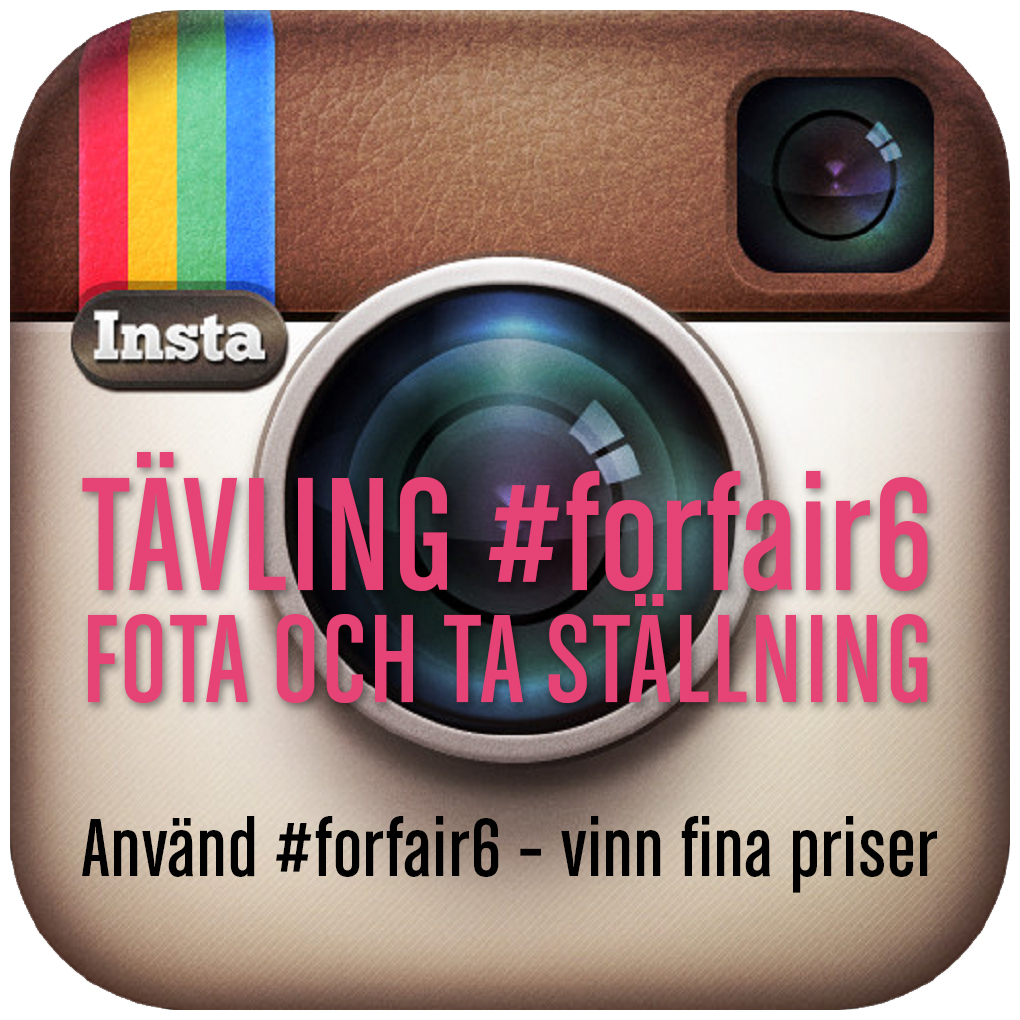 The photos will be posted on our website Creativity For Fair sex and might be used in RealStar's efforts to stop trafficking. Take the chance to spread your photo to thousands while doing a good deed. Your contribution makes a difference in the fight for a world free from slavery and sex trafficking.
Post your contribution directly when you are done – the last day of every month throughout the autumn RealStars will be drawing multiple winners among the contributions with the hashtag #forfair6.