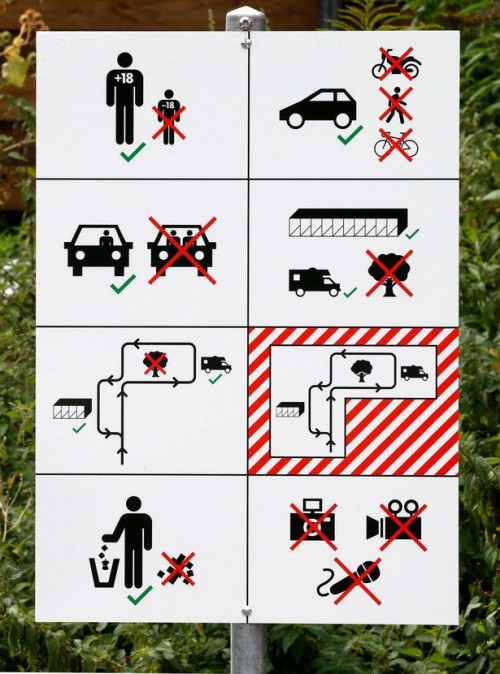 Bild The Mirror.
Prostitution är som vilken affärsverksamhet som helst och kan inte förbjudas. Det är en av anledningarna till att det i statlig regi har öppnat en drive-through-bordell i Zürich. Genom att installera larmknappar i båsen har man har även tagit fasta på de prostituerade kvinnornas särskilda utsatthet för misshandel och övergrepp (!). Samtidigt glömmer man att ett liv i prostitution alltid förutsätter ett visst mått av våld och kränkningar, oavsett om horan är en skattebetalande "entreprenör" eller styrs av en kriminell hallick.
Sexboxarna i Zürich är ett tydligt exempel på en kontraproduktiv och kortsiktig lösning, där man valt att behandla de akuta symptomen, istället för den verkliga sjukdomen. Men det mest beklämmande är ändå de signaler ett sådant samhälle sänder, där kvinnors kroppar går att köpa, i ett drive-through-bås på väg hem från jobbet, som vilken snabbmat som helst.
Installationen av sexboxarna har kostat 1,4 miljoner pund och i drift kommer utöver det att kosta mer än 480.0000 pund om året, skriver The Mirror. Skattepengar som hade kunnat användas till att hjälpa kvinnor ur prostitution, istället för att etablera den ännu mer.