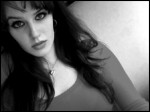 RealStars welcome our guest-blogger Sari Vettenranta. Sari has a degree in journalism and is currently focused on criminology. She is adamant that all people should be allowed to live their lives without being oppressed or exposed to systematic abuse.
Remember the outcry during spring 2010, when the Minister of Justice Beatrice Ask (M) suggested that suspected sex buyers should be mailed a purple notification letter? The idea was to let the neighborhood know if someone is guilty of purchasing sex. Former Minister of Justice Thomas Bodström (S) was one of many people who demanded that Beatrice Ask resign and said that Sweden can't have a Minister of Justice who doesn't know the difference between innocent and guilty. The massive criticism made Beatrice Ask halt the plan and nothing was made from the proposal.
It is indeed true, what Bodström said. And good. We need a legal practice which doesn't harm innocent people.

But what happened next?
According to the series of articles DN has about sex buying and prostitution during the last few weeks, it's apparent in an article (DN.14maj 2012) that the regular punishment for buying sex is 50 day fines. If the buyer appears to lack an income, the fine is 40-50SEK. Remember that 50SEK isn't even enough for a Big Mac & Co.
To be clear – those who break the law by paying for sex are usually not put behind bars. No jail-time for a few years. Nope, in best case scenario you only gotta pay about 2000SEK unless you're one of those guys who don't have an income to declare. Then it's over.
Forget all things like neighbors staring, or the wife dishing out a painful slap as she sheds some tears. Because no one will know. The purple envelopes were never even made.
A breach of the law. Some fines and some anonymity. What could be worse than this filthy story getting out and bringing shame to the sex buyer? That everyone will know that one day "that guy we all know so well" paid a pimp, who unlocked the door to a room with a lonely young woman who couldn't speak Swedish and then said "30 min, do what you want"?
The fact that this man bought the lonely young woman against her will doesn't seem important. The man actually has a wife at home who perhaps should be told that her husband was not just cheating on her, but also abused a vulnerable. No, all that matters is that the sex buyer can hide behind some sentences in the law book before it's time to get back to the role of a father, watching Spongebob Squarepants. Smile at the wife who makes dinner and then take a quick shower. As the table gets set he looks contently at the clock and says that after work he had time to buy sex and deal with some fines.

How did that happen ?
Well, he is anonymous.
He's a John Doe.
—–
What do you think? Is it right that convicted sex buyers should remain anonymous or should the family and the neighborhood know?

/Sari Vettenranta for RealStars