We are so happy that the RealStars Fair Fucking Sex t-shirt now is available at Butik Kubik.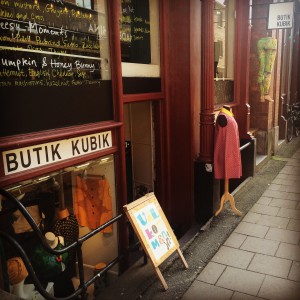 As they describe themselves, Butik Kubik is a small, colourful boutique that sells clothes produced in small scale. They also sell jewellery from independent Swedish designers, many of which are environmentally friendly in different ways. In this context, the Fair Sex t-shirt fits perfectly as it is made of organic cotton and branded earth positive. If you would like to have a look at everything great Butik Kubik have to offer before visiting their boutique, I think you should check out their website! Also, you could follow them on Facebook and Twitter.
Butik Kubik has taken a stand for Fair Sex – You do it, too by buying a t-shirt from their boutique at Tredje Långgatan 8 in Göteborg. When you buy a t-shirt, all earnings go directly towards the trafficking preventing work.