At the Södra Latins High School both teachers and pupils are in full gear with their work concerning Fair Sex, and it's soon time for the students in the programmes of Social Science and Introductory Linguistics to have days with the theme of sex on equal terms. Together with others, RealStars will be participating in a panel about trafficking and Fair Sex before the pupils immerse themselves in an exciting film project.
The purpose of the film project is for the students to gain better understanding and consciousness regarding Fair Sex. Furthermore, the pupils are to improve their knowledge concerning the situation in Sweden and the EU in relation to trafficking and also the cause and effect of prostitution. Last, but not least, they are to learn about preventative measures against the commercial sex industry and reflect upon how they may contribute to the solutions themselves.
In addition to the aforementioned reasons behind the project, it is also aimed at letting the pupils of the Social Science and Introductory Linguistics programmes get to know one another better. Through creative teamwork they will develop valuable relationships and a better sense of unity at the school.
To be fully prepared on the day of the project RealStars met with two of the classes of Introductory Linguistics to give an introduction, and discuss the meaning of Fair Sex. Discussing values and attitudes in a class of great ethnic diversity provides a vast exchange of ideas, thoughts and experiences that enhance not only the experience but also the results of the discussion. With great room for debate, more dare ask questions, whilst allowing the adolescents to improve upon their Swedish.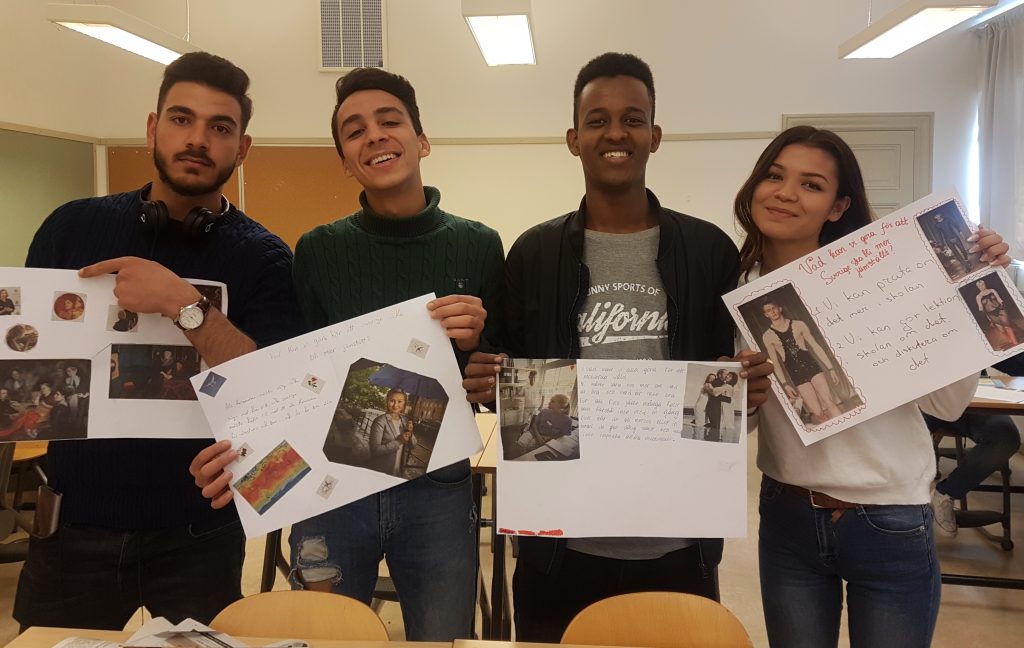 Students at Introductory Linguistics preparing for the theme day at the end of September
Through creative activities the students are provided with an opportunity to reflect upon the meaning of Fair Sex, how we together can make Sweden more equal, how we can counteract violence and how we, together, can make school more equal. Many draw parallels between Fair Sex and consent, but also respect, reciprocity and love. Several regard Sweden and the school as being more equal in relation to their country of origin, after some discussion, however, they reach the conclusion there is yet more needed to be done. Women and men need equal pay for equal labour, there needs to be harsher sentencing for sex offences, and in school we should discuss more about Fair Sex and consent already in primary school.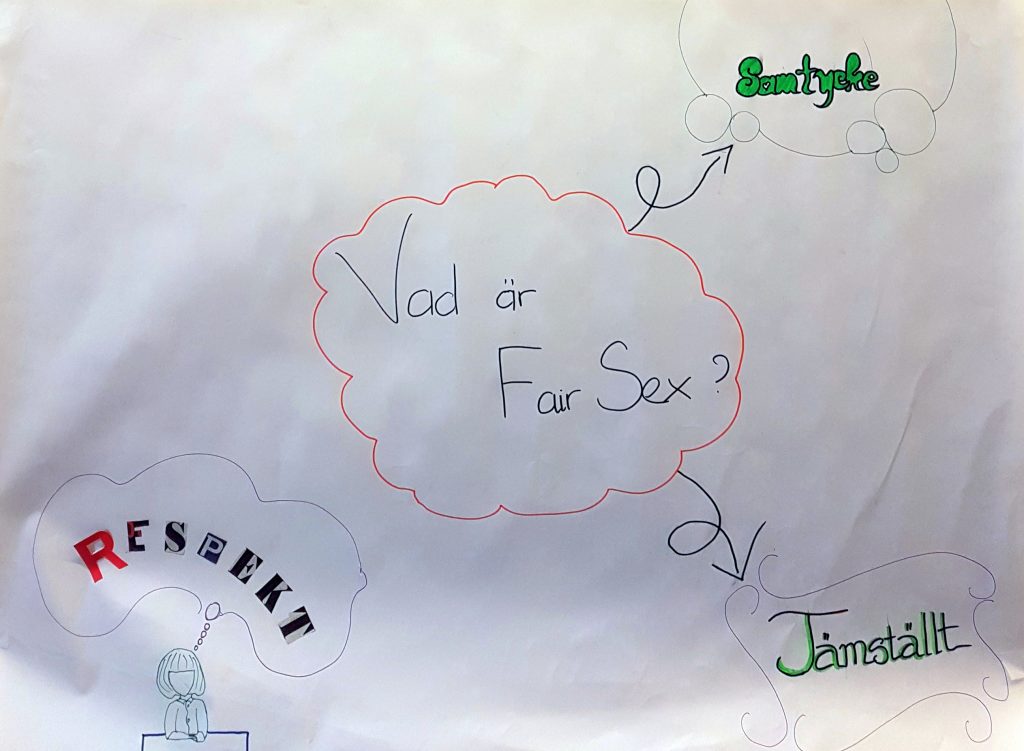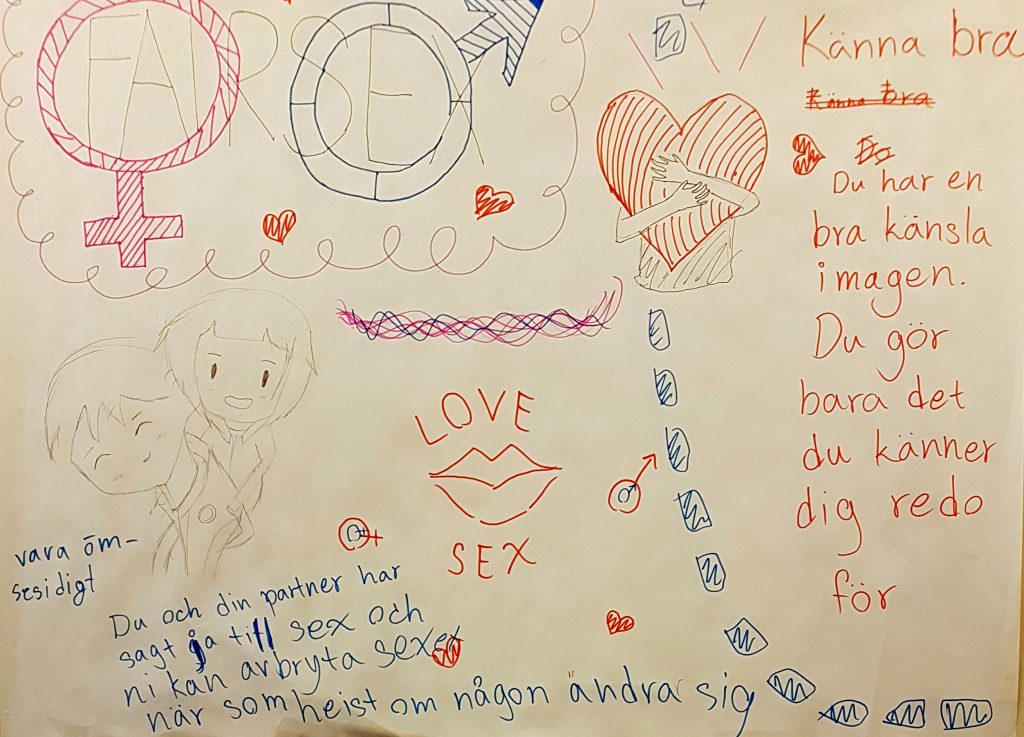 We are now looking forward to the big film projects next week and are hoping to be able to present some of the informative videos here on our website. RealStars will be on site offering support during the project and wishes all pupils the best of luck!
See more creative works about Fair Sex under the project Creativity for Fair Sex.