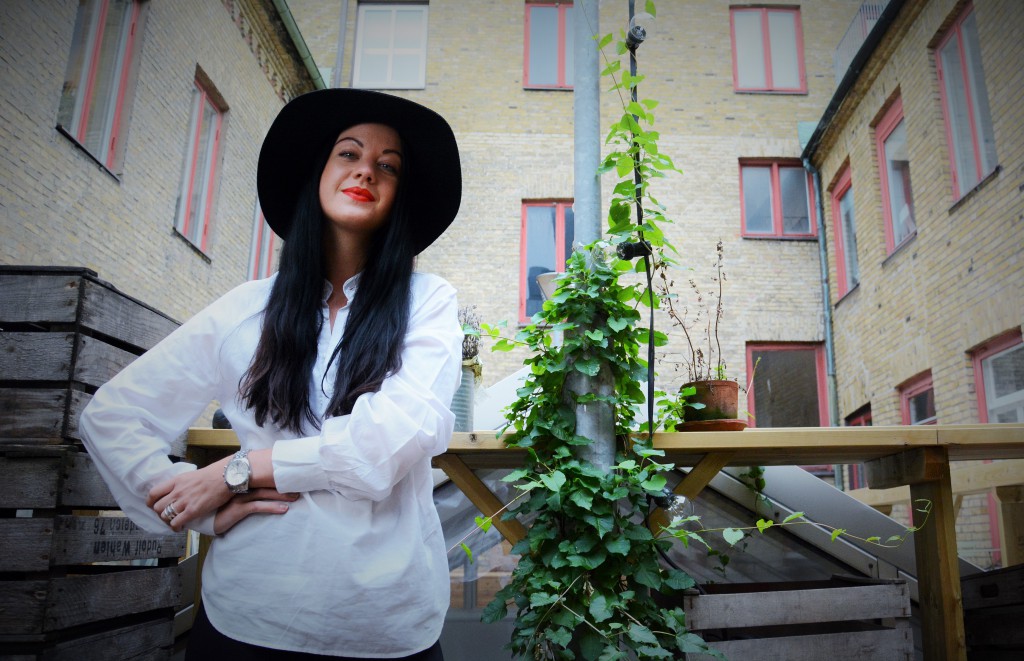 On the 16 November, RealStars took part in the CSR Forum in Gothenburg in order to meet the membership network of CSR West Sweden. We made contacts, discussed possible collaborations as well as finding new RealStars members. Majja Frisk from the company Nine Yards participated as a volunteer for us.
Please tell us more about Nine Yards social responsibility and if you have other initiatives to support making the world a better place?
We do many "pro bono" tasks for for example Friends, SOS Barnbyar, Stockholms Stadsmission, Start Up Grind, Musikhjälpen, Marknadsföreningarna in every city, schools which need help with diverse competencies… We also have an agent in South Africa who runs childrens homes and a variety of projects, which we have sponsored for many years. We tend to say that it is in our employees' DNA to help.
How did it come about that Nine Yards wanted to support RealStars through donating your time to be part of the CSR-Forum and educate the delegates on RealStars' work and activities?
We have an eye on RealStars good work and see your efforts around town. All from charity exhibitions to fantastic initiatives such as 'Hotels for Fair Sex'. Hotell Flora which was the first hotel to instigate the initiative is a good friend to us at Nine Yards as we hold many meetings at their venue.
What was the reception and interest like amongst the companies that attended the CSR-Forum and interacted with RealStars?
We were met with a real curiosity! With a lot of experience within the events industry we understand that it can be difficult when showcasing to actually attract people, and get them to want to listen to your important message. Here however, there were no problems! We stood there with a message that was clearly engaging and touched the companies. It simply felt like the right audience.
How important is it that companies take a stand on the issue of sextrafficking today?
So incredibly important. We don't like the unthinkable. Sextrafficking is an unthinkable like no other, where the demand has a chance to be eliminated. We are happy to have been able to loan out one of our team to raise the subject, shape the discussion and stand behind Fair Sex together with RealStars.