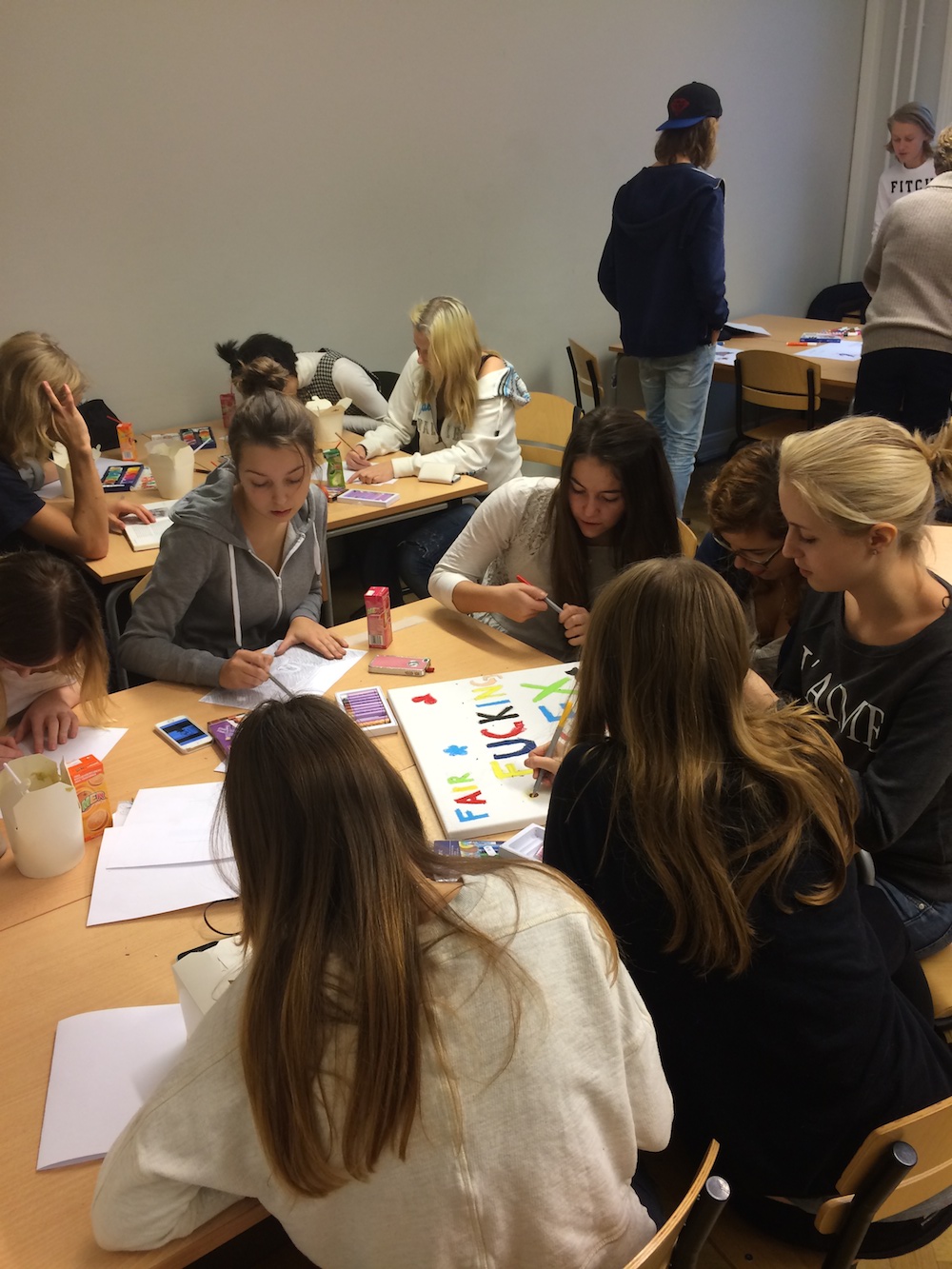 Last Tuesday, we spend a full day at the Ingrid Segerstedts Gymnasium in Gothenburg.
The school hosted a culture day and it was boiling with creativity throughout the day. We had a total of three different gatherings that began with a joint lecture on trafficking, prostitution and how we together can make a difference – for a Europe free of trafficking.
The final hour, the students were asked to choose whether they wanted to work with film, photography, drama, painting, collage etc. Throughout the day there were students who worked with all these different expressions side by side – based on the message against trafficking and for Fair Sex.
We then had the chance to go around to all groups and give support and to inspire. During this time, the students took the opportunity to ask questions about how they could get involved to take a further stand. All artwork and collage are now posted in a joint exhibition at the school. A very successful and inspiring day. Some of the works you can view below, and we will, as soon as we have time, upload all of them on our blog Creativity For Fair Sex.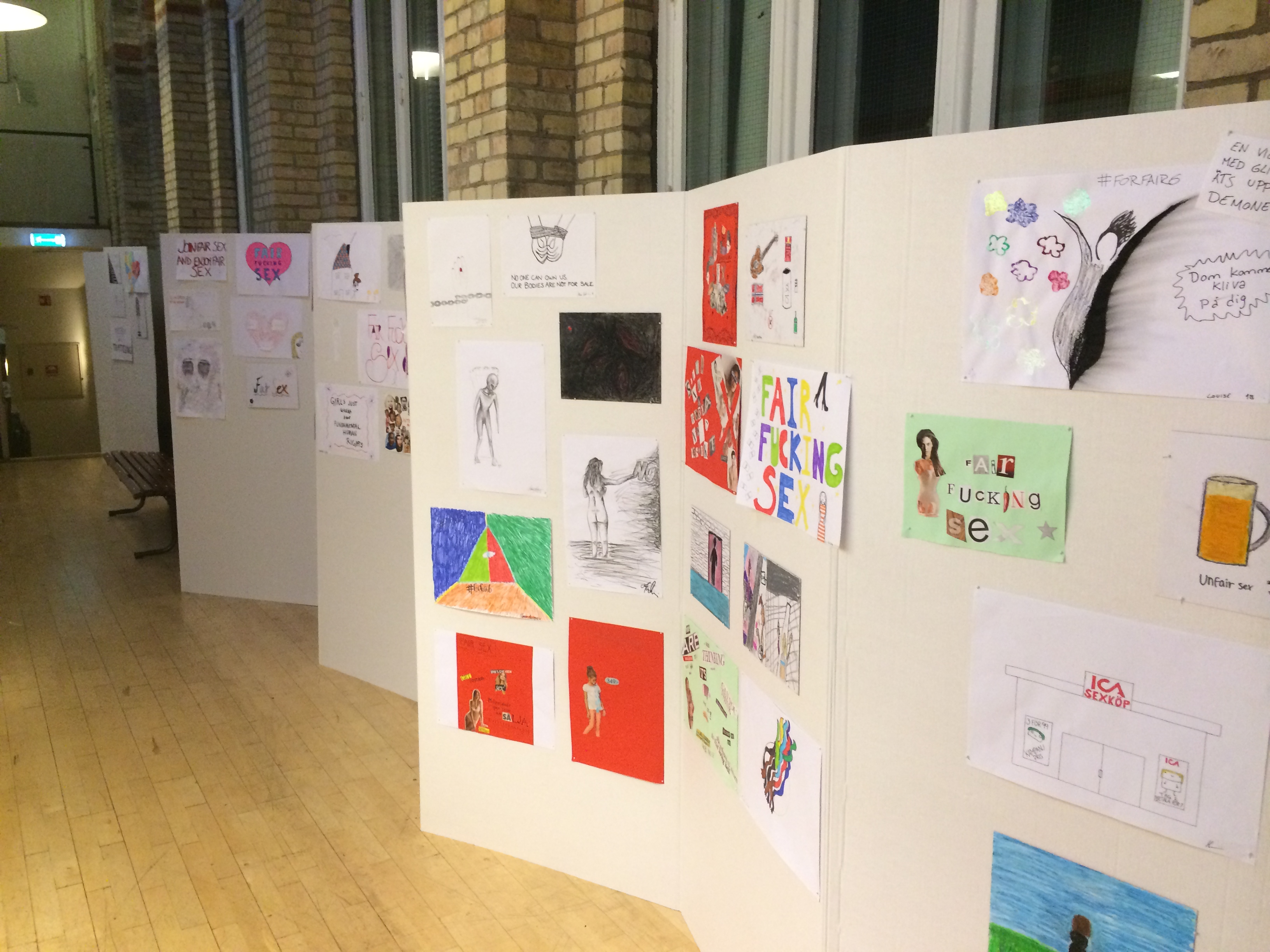 Creativity is flowing on a gray November day in Gothenburg! This afternoon awaits even more creative statements against trafficking and for Fair Sex, thanks to our next visit to Katrinelundsgymnasiet.