On Wednesday the 14th of January, RealStars visited Borgarskolan in Gaevle. The students there are awesome, and study hotel- and tourism management. During our workshop, the students discussed how the hotel industry, the tourism industry, and trafficking are interrelated. They wrote the discussion outcomes down on posters, and also proposed suggestions on how the different branches, but also how individuals, could take a stand against trafficking and for Fair Sex.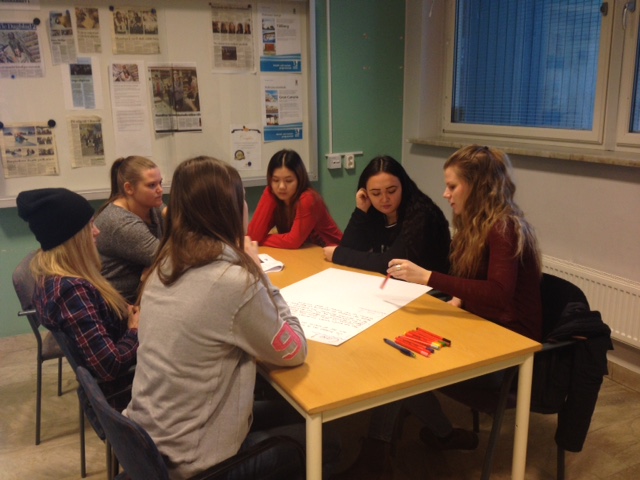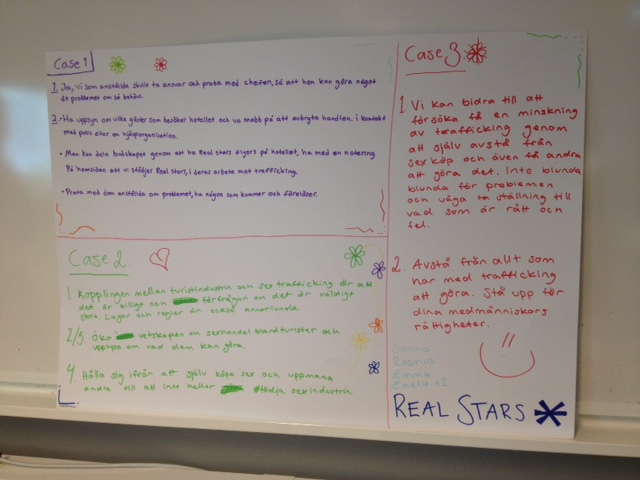 During the discussions, the students brought up the importance of educating the staff so that they would know how they could detect the occurrence of trafficking, and how they should handle that situation (for example, call the police). Today, several hotels are working with RealStars to receive support in this kind of work, and to take a stand against trafficking and prostitution. The hotels are communicating this by using the expression "Hotel Against Trafficking".
We also talked about how we, everyone, can make a difference in our daily lives. For example, we can inform our friends and family about trafficking, as well as getting involved in RealStars work and become and Agent for Fair Sex: https://realstars.eu/fairsex-natverket/
Thank you, Borgarskolan, you are stars!