During the third week of January Realstars visited a number of high schools in the Stockholm area: Kunskapsgymnasiet in the Ericsson Globe and Fredrika Bremergymnaiserna in Haninge.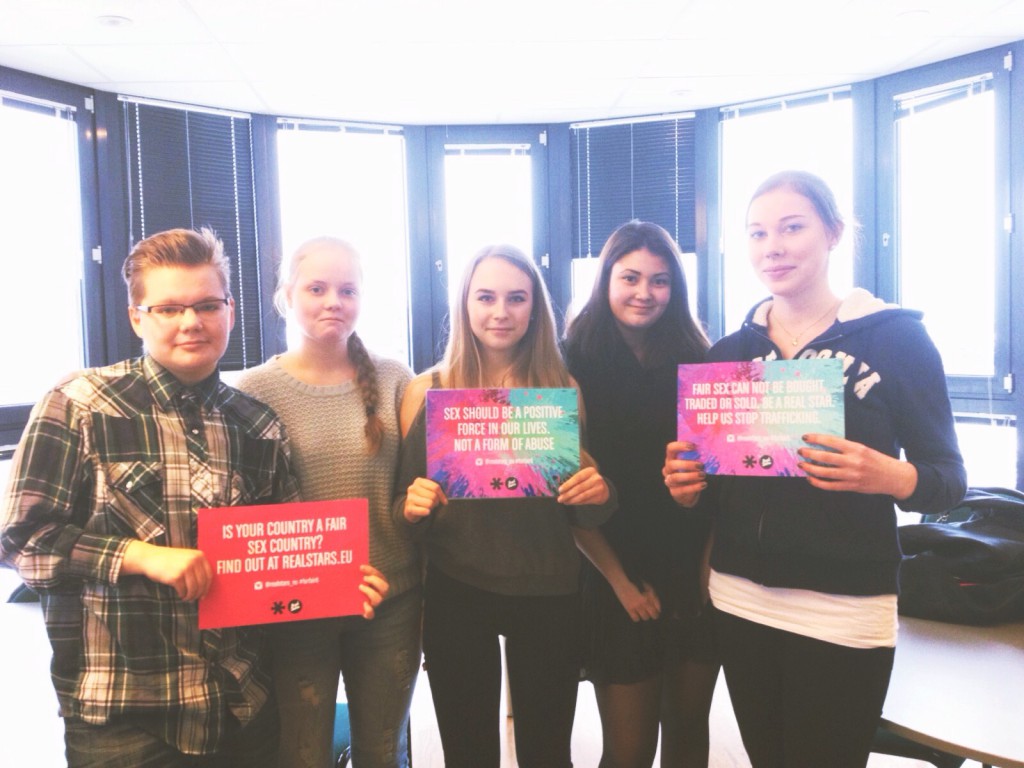 We discussed many different and interesting subjects, in particular the Swedish Sex Purchase Act which was introduced in 1999. This act implies that a person who purchases sexual services is committing a crime and can thus be fined or sentenced to prison for up to one year. The reason behind the endorsement of this legislation was the increased awareness of the difficult background, often involving abuse and poverty, of the people selling sexual services. Many of the students did however question how this Act had improved the lives of the women. One student asked: "how can these women support themselves?"
One of many gains when it comes to this legislation is that it allows for women in the prostitution business to seek help without risking a fine or a prison sentence. Prostitution should never be a way of making a living and through this Act the demand has decreased. The legislation has implied a 50 percent decrease in street prostitution, and while online prostitution has increased this increase is lower than in other countries. Above all, this law has worked as a barrier against human trafficking and also illustrates a symbolic and normative stance against this business.
Another subject that was up for discussion was the correlation between pornography, prostitution and sex trafficking. It is not uncommon to believe that prostitution and pornography are unrelated. In this article however we highlight this relation: https://realstars.eu/porr-prostitution-och-trafficking/
Students from the Fredrika Bremergymnasierna will blog about the issue of trafficking. We look forward to see what they have to say!