This years' event for the anti-trafficking day took place yesterday at the Lederman Theatre in Stockholm. RealStars would like to thank everyone who came and participated in a full theatre. All together we were about 150 people who took part in panel discussions, theatre, art exhibition with artwork from students who created on the theme of Fair Sex. We would also like to direct a big thank you to everyone who helped make this night possible.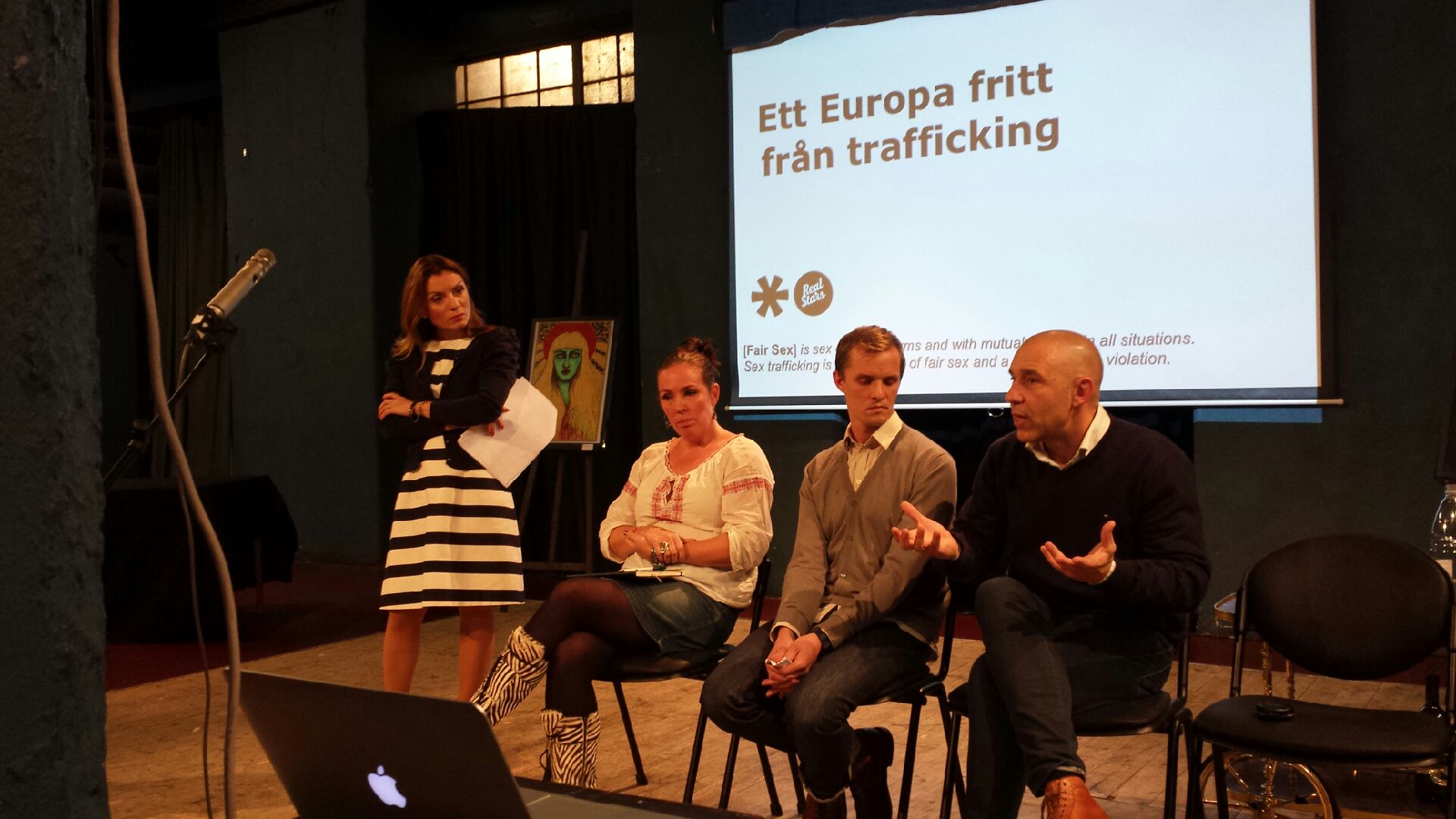 From left; moderator Alexandra Pascalidou, Jenny Westerstand – scholar, Niclas Järvklo – secretary in the government's investigation on men and equality, and Patrik Cederlöf – National coordinator against prostitution and human trade.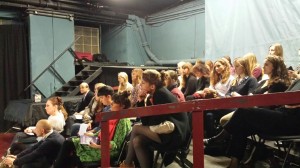 Part of the audience.
A more detailed report and pictures from the event will follow next week.