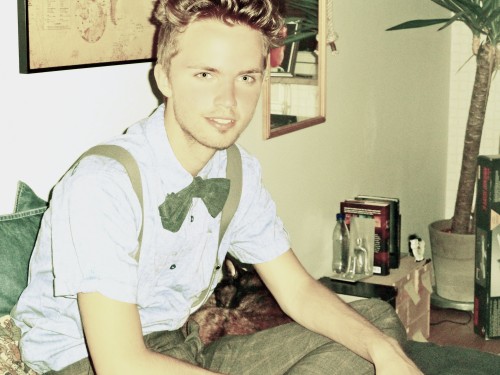 A new sharp post about trafficking. Adrian Lindholm introduces himself with these words; "A soon to be eighteen cycles around the sun old suburban guy with a relatively solid moustache. Last summer I moved to Öckerö from my childhood home of Partille. I'm attending a school which travels around the world. Dance, music, photo, people, texts, travel, social issues and language. Language is close to my heart. I am probably more interested than interesting. I have a voracious cinnamon craving, a love of brats and a modern family-tree. Because of my tendency to tell inappropriate and infinitely dry jokes, you should take me with lots of grains of salt. I usually do.
I bow and thank and curtsy for the opportunity to help, if only a little in the fight against trafficking!"
Trafficking = Slaughter
That's how I think – that there isn't any kind of difference between the two. Slaughter is murder on a conveyor belt with money made on the murder victim.
Trafficking is certainly in the best case scenario not part of anyone's death but it is just like slaughter, bodies involuntary sold.
And this form of selling of bodies happens constantly. Even now. Despite that it isn't murder, you can ask yourself what can be counted as a dignified life when you have been stripped of everything to be a sex slave. Hell yes it's slaughter. Human slaughter.
It's a complex slavery-machine, sadly without an "off button" or emergency-break. Those who fall into the trap get physical and psychological scars for life. And are guaranteed trauma, humiliation, pain and misery.
Pitch-black, yes, but the lit torches in the hands of those fighting against it shine on in this hellhole. It might seem hopeless but it isn't. These victims aren't helpless. Even though not everyone get help, some do. Many people are saved from being sold initially, thanks to people who take a stand against this human slaughter – against trafficking. They do what they can, be it a fist, a voice, a brain, some money, a network, talent, their involvement, their time, their presence, their will or something completely different. All help helps. And help is needed. We got to wipe away the tears so we don't have to wipe the red floor of the slaughterhouse.
Adrian Lindholm for RealStars